The iconic Oracle HQ
Privileged to be part of the
ACE Director
briefings at Oracle HQ, Redwood Shores,
Invited to join Oracle product development for an insightful 2 days of what's new and what's in the pipeline in all the major product areas.
I'm in a room full of some serious Oracle database, middleware and application experts. Honoured, to be counted part of this great community. You can follow the #aced Twitter feed here
#aced Tweets
Just to prove I'm here....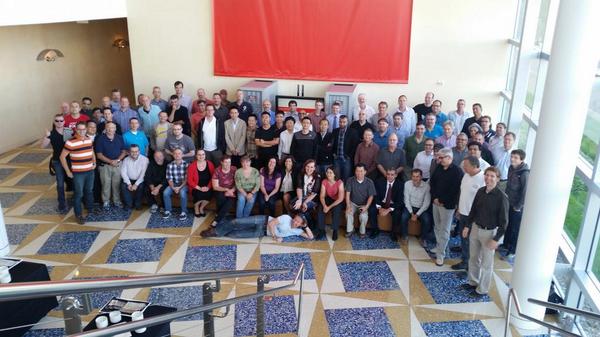 Oracle ACE Directors
A lot of respect in the room for Thomas Kurian, Executive Vice President of Product Development at Oracle (introduced as Oracle Head of Engineering) who rounded off the day with a classy, no PowerPoint rundown of the major upcoming announcements across all the product lines. He then spent the next hour answering questions from the floor. This guy knows a lot about a lot of Oracle stuff. Cloud and Mobile were big themes.